Coating Cathodic Protection Protection
What we do
Services, advice and products for Cathodic Protection customers in Europe and England.
Project development
A well-functioning CP-system is not only beneficial for the operational life of your assets, because it is also one of the requirements laid down in the NEN 12954 regulation.
CP Revision
Korf KB can unburden you as a pipe owner from many tasks and concerns. For instance by performing cathodic protection revision activities.
Earthing
We supply, install and maintain cathodic protections systems as well as design these systems. By doing so we can ensure that all safety requirements as well as the highest quality standards are met. And Earthing is an important part of this.
Coating
Coating is the first line of defence against mechanical damage and corrosion. That's why we are specialized in underground pipe works in new built projects and for maintenance.
Remote monitoring
Remote monitoring is used for continual monitoring of the cathodic protection on pipeline networks. Do you want online and 24/7 insight in the state of your network? Korf KB makes it possible. 
Safety
Safety in any form comes first and foremost at Korf KB. A safe and secure workplace is many facetted and something we are very aware of on a daily basis.
Cathodic Protection
system design
To unburden you as our customer we also design completely new CP systems in accordance with the NEN 12954 standard. It is important to determine per project which system is the most effective to make sure it's a good match to your existing CP structure.

Elisa remote monitoring
To be able to monitor cathodic protection remotely we have developed the Elisa system in collaboration with Technolution. This allows live monitoring of the rectifier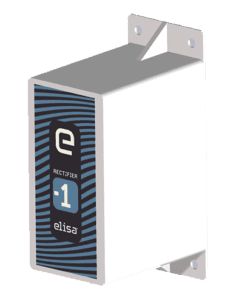 (Elisa -1) or a measuring pole (Elisa -3) for up to date measurements with an elaborate history and notifications. Contact us for more information or visit elisa-remotemonitoring.com.

Vacancies
Within our company we have a continuous need for technically trained employees. If you want to work in an enthusiastic team on innovative projects in cathodic protection and with career opportunities, please feel free to contact us for a good chat discussing option. Keep an eye on our job vacancy page for more specific jobs, but don't hesitate to submit an open application. We look forward to meeting you!
Would you like more information about what Korf KB can do for your organisation?